We support you in the following areas: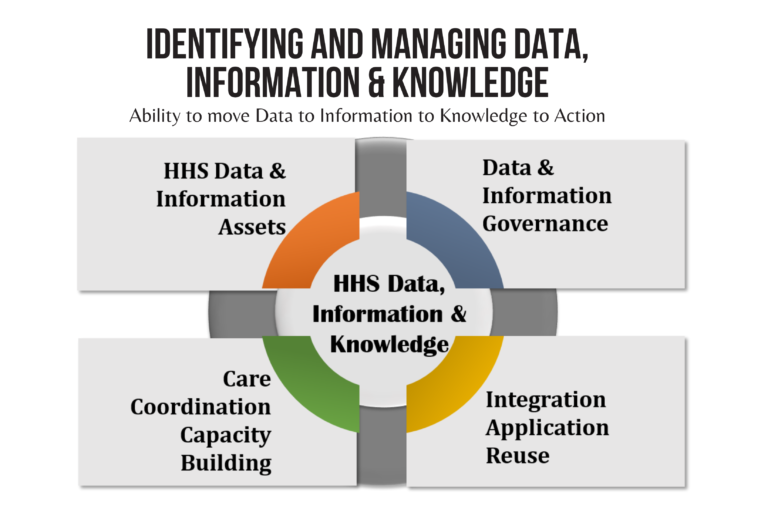 Holistic approach to data, expertise, analytics and governance and management that coordinates data/information that brings value to each program and service delivery pathway
and the full continuum of your programs and
services:

Clarity on data and information access policies and procedures across programs.
Leveraging information to support predictive and performance analytics across HHS programs and service pathways.
Addressing "need to know" and consent management requirements to enable appropriate information access required for enhanced care coordination.
At Each Level of Operations, Within and Across HHS Program Areas.

Moving From Data to Information to Knowledge to Actions – Improving …
  1) Access,
  2) Outcomes,
  3) Costs,
  4) Accountability and
  5) Quality
Data, Information and Knowledge for Improving Decision Support Capacity to –

Anticipate;
Support; and
Validate Key Decisions and Activities at All Levels
Resource: HHS Advisory POV Decision Support - From Data to Knowledge & Action May 2021 (PDF file)