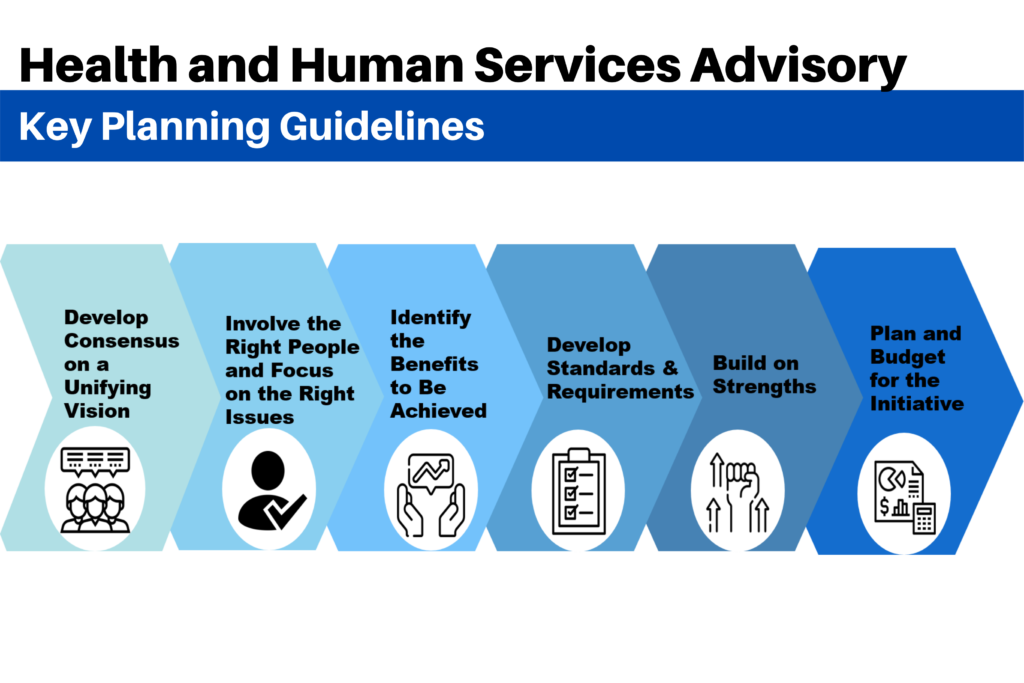 1. Develop Consensus on a Unifying Vision – Agreeing on and committing to the vision and scope for the practice improvement initiative.
2. Involve the Right People and Focus on the Right Issues – Working with representative stakeholders focusing on developing the meta model of practice to strengthen your person-centric model and guide the strategic planning effort.
3. Identify the Benefits to Be Achieved – Identifying improvements to be achieved for Executive Leadership, Programs, Operations, Staff, Collaborative Partners and Consumers – Measurable Benefits and Outcomes – Key Performance Indicators (KPIs).
4. Develop Standards and Requirements – Aligning with the Mission, Mandates, Model of Practice, Programmatic Needs, and Envisioned Outcomes and KPIs.
5. Build on Strengths – Leveraging current accomplishments, strengths and lessons learned from previous improvement initiatives.
6. Plan and Budget for the Initiative – Prioritizing and Sequencing – "Doable" staged process building on demonstrated successes along the way.